St. Mary's EYC Photo & Media Release Form
What is EYC?!!
The EYC (Episcopal Youth Community) at St. Mary's is made up of sixth through twelfth graders. Guided by one of the parts of our baptismal covenant, we devote ourselves to the teaching of the Apostles and fellowship, to the breaking of bread, and the prayers (see also Acts 2:42).
When We Meet: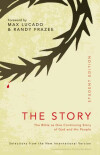 Middle Schoolers meet in the Parlor and follow The Story: Student Edition. This group is led by Tori Martin, Melissa Glen, and John-Luke LaRoque.

High Schoolers meet in the Youth Room and follow the Sealed and Sent Forth curriculum that also serves as a preparation for confirmation (Bishop Skirving's next visit to St. Mary's will be Pentecost Sunday - May 20, 2018). This group is led by Terah Archie, Audra Haddad, and Tom Hengel.
Wednesday evenings as part of the Parish Family Nights: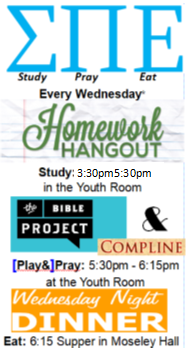 Middle and High Schoolers

are welcome to meet in the Youth Room for Homework Hangout anytime between 3:30-5:25 pm. At 5:30, EYC time starts where we enjoy games and activities, and watch a video from The Bible Project (see more about videos available through Right Now Media below) and then discuss the topic in our separate middle and high school groups. We close our time by coming back together and praying Compline. Finally, we join the rest of our church family for the Wednesday Night Supper in Moseley Hall at 6:15.
Special Events
The EYC regularly shares the love of Christ with our neighbors via LOCAL MISSION TRIPS to places like Mary's Kitchen and Common Ground Community Garden & Orchard. We also take trips together to experience God in other places away from home. Here are some pictures from the pilgrimage to Washington, DC in February of 2017.

Pilgrimage to Washington DC
Presidents' Day Weekend: February 16-19, 2018
Please pray about if God has something for you to experience on pilgrimage to Washington, DC with the youth groups from St. Paul's (Beaufort) and Christ Church (New Bern) over Presidents' Day Weekend (February 16-19, 2018). Elements of this pilgrimage will include staying at Church of the Epiphany and participating in their "Welcome Table" ministry, visiting the National Cathedral and other significant sites in the Capital area, and as good Pilgrims, of course, lots of walking & praying!

Given the joint nature of this trip, there are a limited number of spots. A firm commitment with registration and community covenant forms along with deposit will be required by Sunday, November 5, 2017. Full payment is due Sunday, January 21, 2018.
All required forms are here:

St. Mary's will return to Glory Ridge from July 22 - 28, 2018!
St. Mary's returns to the Ridge for a sixth straight summer in 2018! "Make Work Worship!" is the slogan for this week filled with serving God through serving our neighbors in Madison County, NC and growing together as an intentional community of faith in Jesus Christ.
All required forms are here:
Glory Ridge Community Covenant and Release Form
Glory Ridge White Water Rafting Form
Diocesan Events
St. Mary's youth are also invited to participate in the many programs sponsored by the Diocese of East Carolina. At these youth events, young people are able to make friends and share in ministry with others from all across the region. Some highlights are these events held at Trinity Center, the Diocesan Conference & Retreat Center at the beach: Fall Conference (Middle School), New Beginnings (Middle School), and Happening (High School).
The 2017-2018 Diocesan Youth Events are: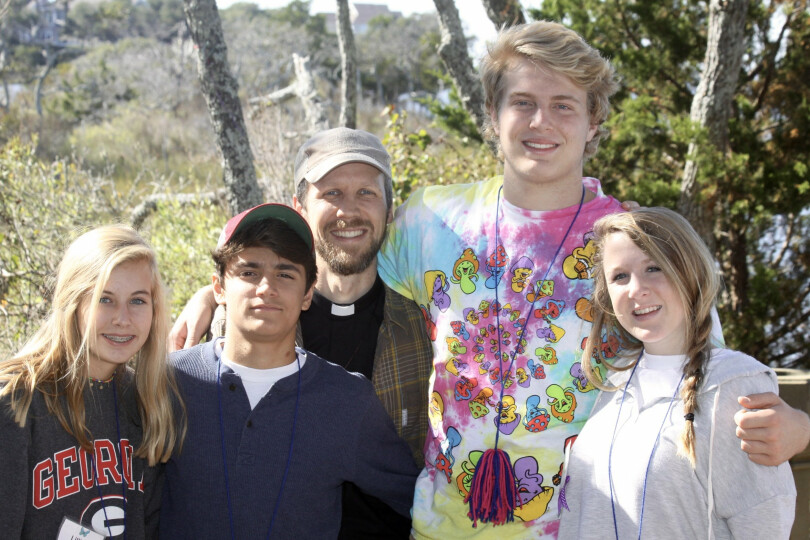 Online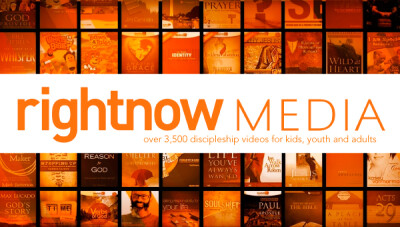 We care about your spiritual growth and want to provide you with free access to a great resource library of over 10,000 quality videos. You will discover video-based Bible studies and fantastic video content in all kinds of topics including Biblical studies, the life of faith as a teenager in today's world, and spiritual growth. Check it out here:
REQUEST A FREE ACCOUNT INVITATION.