In the Adult Forum we have the opportunity to hear presentations on various aspects of our rhythm of life: worship, discipleship, and outreach. Please join us in Moseley Hall from Labor Day through Memorial Day after the 10am liturgy until noon.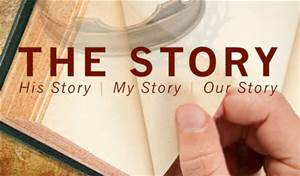 The Adult Forum is currently engaging with The Story. The Story is a best-selling abridged chronological Bible. There are no verse references in the text, and the segments of scripture are woven together with transition text written to connect the storyline so it reads like a seamless story. For people new to the Bible, this way of reading scripture reduces the intimidation one might feel when approaching the full-length unabridged Bible, and it gives them a holistic and sequential picture of the storyline of scripture. For seasoned Bible veterans, the chronological arrangement of the essential texts reveals the way the whole Bible fits together in a single grand narrative. Reading through The Story triggers interest and understanding, and drives people back to the Bible texts for further exploration. One copy of The Story and The Participant's Guide will be given for free to each household participating in the study.
Journey in Faith
Journey in Faith is a series of interactive sessions through which the basics of the Christian faith are explored. Journey in Faith can also be a way for folks to move toward the Church's sacraments of initiation (baptism, confirmation, reception, and reaffirmation of faith) when our Bishop visits St. Mary's, usually every other year. Bishop Skirving most recently visited St. Mary's on January 31, 2016. More information about Youth Journey in Faith may be found on the Youth page of this website.
Men's Prayer Breakfast
Wednesdays • 6:45 a.m. - 8:00 a.m. •
Moseley Hall
Learning often best takes places in community. This is true at the Men's Prayer Breakfast. Each Wednesday morning, beginning at 6:45 a.m., men of the parish gather in Moseley Hall for prayer, breakfast and a chapter-by-chapter study of the Bible.
Online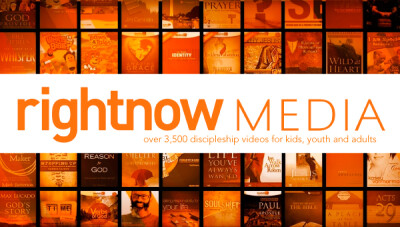 We care about your spiritual growth and the growth of your family and want to provide you with free access to a great resource library of over 10,000 quality videos. You will discover video-based Bible studies and fantastic video content in the areas of Biblical studies, marriage, parenting, finances, and spiritual growth. This resource also has wonderful videos for guiding and encouraging children.
REQUEST A FREE ACCOUNT INVITATION.