Clergy & Vestry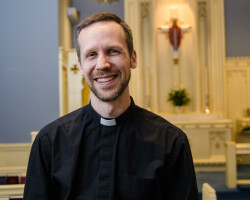 Tom Warren
Rector
Office: 252-523-6146
E-Mail:

Tom began service to St. Mary's Church as the Rector in February, 2018, after having been the Assistant Rector since August, 2011. He grew up in Cheverly, MD and moved to Snow Hill, NC as a teenager. After finishing high school at Arendell Parrott Academy in Kinston, NC, he attended the US Coast Guard Academy and graduated with a B.S. in Naval Architecture & Marine Engineering. His active duty Coast Guard career included duty as an engineer on a polar ice breaker in Seattle, WA and an environmental response officer in Elizabeth City, NC. He currently serves as a reservist drilling in Norfolk, VA. In 2008, he and his wife, Holly, moved to Durham, NC where he attended Duke Divinity School (M.Div. 2011 with certificate in Anglican Studies) and she completed medical residency in internal medicine at Duke University Medical Center. Tom was ordained a deacon in June of 2011, and a priest in February of 2012. He and Holly have two sons, Jude and Mason, and together they enjoy cooking (and eating!), being in the outdoors, and fellowshippin' with friends and family.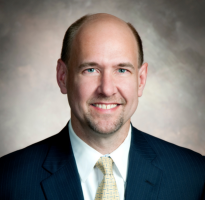 Jon Sargeant
Vestry Class of 2019, Senior Warden
E-Mail: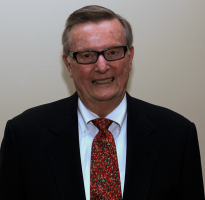 Walter Poole
Vestry Class of 2019, Junior Warden
E-Mail: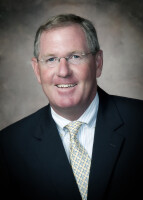 Stuart Lindley
Treasurer
E-Mail: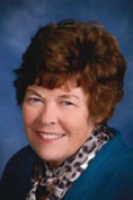 Becky Darst
Vestry Class of 2018, Clerk & Outreach Committee Chair
E-Mail: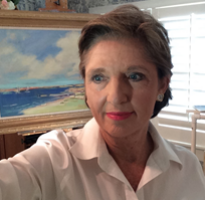 Juliet Barrus
Vestry Class of 2019, Pastoral Care Committee Chair
E-Mail: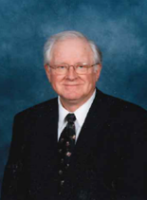 P.C. Barwick
Vestry Class of 2018, Finance Committee Chair
E-Mail:

Clifton Carey
Vestry Class of 2018, Fellowship Committee Vice-Chair
E-Mail: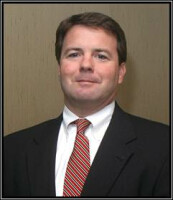 Dee Warner
Vestry Class of 2018, Administration Committee Chair
E-Mail:

Lay Ministry Staff
Lori Kelly
Parish Administrator
E-Mail:

Sharon Veitch
Minister of Music
E-Mail: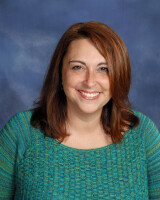 Shelly Yarbrough
Children's Minister
E-Mail:

Shelly graduated from Meredith College with a BA in English and a concentration in communications. She has a Master's Degree in English from UNCW and is a certified teacher for both high school English as well as elementary education. Shelly has over 15 years of experience teaching people from preschool through adulthood in the areas of English as well as religious education. She currently works with her husband as executive office assistant of the family business, Yarbrough Financial Services, Inc., located in New Bern and Greenville, NC. Shelly has a deep love of language and creativity as well as the beauty of nature, so she strives to experience these things as often as possible. Shelly uses her past experiences at St. Anne's Episcopal Church in Jacksonville, NC and at Christ Episcopal Church in New Bern, NC, to bring energy & creativity to Christian Formation programs at St. Mary's, breathing new life into the religious experience of today's young people. More and more, she finds the favor returned through hugs, smiles, and joy from St. Mary's youth.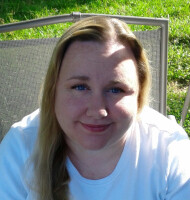 Heather Wentz
Nursery Staff
E-Mail:

Sherry Tanner
Communications Director
E-Mail: