Church Supported Agriculture
You may have heard of the term CSA, or "Community Supported Agriculture." At St. Mary's CSA might also stand for "Church Supported Agriculture" given the interest that many of our members have in living out their life of faith in support of agricultural practices that honor God (the first and ultimate gardener!), our neighbors, and the rest of God's creation.
Two endeavors have been particularly close to the people of St. Mary's: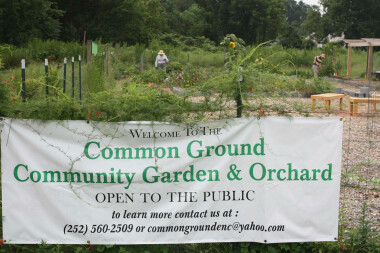 Common Ground ENC is a non-profit start-up social enterprise dedicated to promoting the growth of sustainable agriculture in Lenoir, Greene, and Jones counties as a way to revitalize our rural economy. Many members of St. Mary's have been connected to the development of this food park and natural playscape in Kinston, including one of its co-founders, Lee Albritton. To learn more about this ministry, please contact Lee and check out the Common Ground Facebook page.