Lent at St. Mary's
Lent is an invitation to a deeper relationship with Our Lord and Savior Jesus Christ. In addition to Sunday worship services, St. Mary's offers the following programs and resources for the season of Lent in 2021. We pray that these prove helpful to you in this season of spiritual renewal.
SHROVE TUESDAY PANCAKE SUPPER

The word 'shrove' comes from the term 'shrive,' meaning to free oneself from sin. Families preparing for a season of refraining from fattening foods would clear out their cupboards before Lent. Pancakes are a traditional meal on Shrove Tuesday because they conveniently (and deliciously) use up eggs, butter, milk, and flour. Also called Mardi Gras ("Fat Tuesday"), our celebration at St. Mary's includes burning the palms from last year's Palm Sunday into ashes for use on Ash Wednesday.
We hope you will join us for our Shrove Tuesday Pancake Supper on February 16th with TWO available options:

OPTION 1 - "Shrove Tuesday at Home" Kits
· Pre-order a Shrove Tuesday kit online at Realm under events or in-person (pre-order by Feb. 12th).
· Kit includes pancake mix, sausage, fruit, syrup, and orange juice! Everything you need for a delicious Shrove Tuesday meal (with the exception of water and butter)!
· Feeds either 2 people for $10 or 5 people for $20.
· Kits can be picked up Sunday, Feb. 14th from 8am-1pm outside the church or Monday, Feb. 14th-Tuesday, Feb. 16th from the parish office (8:30am-4:30pm).

OPTION 2 - "Shrove Tuesday To-Go" Plates
· Plates can be picked up Tuesday, Feb. 16th from 4-6pm at St. Mary's "Pancake Alley."
· One plate will include 3 pancakes, sausage, fruit, syrup, and orange juice! Gluten free and/or vegan options are available upon request.
· To-Go Plates are donation only. All monetary profits will benefit EYC or you may make a food donation to benefit Mary's Kitchen (current needs include hotdogs and buns).

ASH WEDNESDAY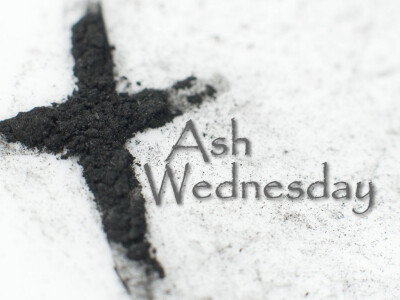 Lent begins on Ash Wednesday, February 17, 2021. The opening words of the Ash Wednesday liturgy are helpful in conveying the purpose and significance of the season of Lent, leading up to Easter. The officiant says:
"Dear People of God: The first Christians observed with great devotion the days of our Lord's passion and resurrection, and it became the custom of the Church to prepare for them by a season of penitence and fasting. This season of Lent provided a time in which converts to the faith were prepared for Holy Baptism. It was also a time when those who, because of notorious sins, had been separated from the body of the faithful were reconciled by penitence and forgiveness, and restored to the fellowship of the Church. Thereby, the whole congregation was put in mind of the message of pardon and absolution set forth in the Gospel of our Savior, and of the need which all Christians continually have to renew their repentance and faith. I invite you, therefore, in the name of the Church, to the observance of a holy Lent, by self-examination and repentance; by prayer, fasting, and self-denial; and by reading and meditating on God's holy Word. And, to make a right beginning of repentance, and as a mark of our mortal nature, let us now kneel before the Lord, our maker and redeemer." (Book of Common Prayer, 264-265)
St. Mary's will offer online and in-person Ash Wednesday liturgies at the following times:
7am pre-recorded liturgy posted to Facebook & YouTube
7am in the All Saints' Chapel at St. Mary's
6:30pm a special reading of "Stars Beneath Your Bed" by Family Ministry Coordinator Liz Hengst in the Chapel at St. Mary's
7pm in the Nave at St. Mary's
Please note that the imposition of ashes is (and has always been) an optional part of the Ash Wednesday liturgy. It will still be offered to those desiring it this year in a manner similar to how the Eucharist has been shared during the pandemic, with clergy coming to the people in their pews. The Celebrant will use hand sanitizer in between each household that wishes to receive ashes. For those worshiping online on Ash Wednesday, know that you are welcome to pick up a small container of ashes to be used within the context of the online liturgy. Containers may be picked up from the church after the liturgy on Sunday, Feb 14, or on Monday or Tuesday during office hours.
WAY OF THE CROSS (STATIONS)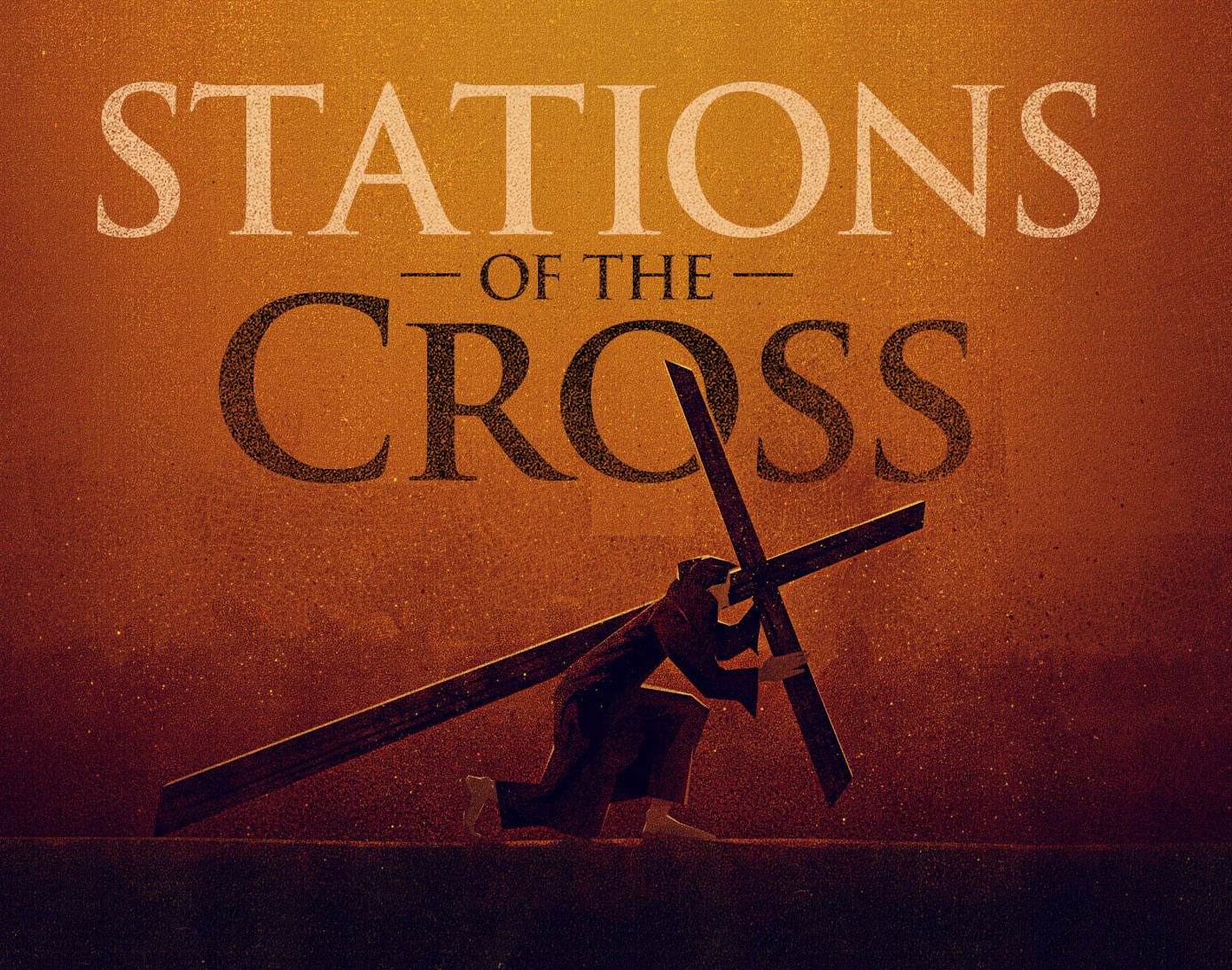 St. Mary's will be offering the Way of the Cross indoors on Friday evenings at 5:45 p.m., beginning the Friday after Ash Wednesday.
Sometimes called the Stations of the Cross, this short devotional experience, usually about 20 minutes, is both tactile and meditative. As we move to each of the fourteen markers throughout the church, a different event of Jesus' Passion is remembered. The Way of the Cross is an especially poignant way "that we may enter with joy upon the contemplation of those mighty acts, whereby [God] has given us life and immortality," to quote the Prayer Book's collect for Palm Sunday. Please consider making a commitment to walk the Way of the Cross at least once this Lent.
LENT FOR YOUTH AND CHILDREN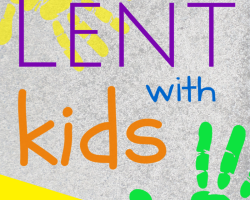 Our St. Mary's kids, youth, and families will be reading stories by Kobi Yamada (read more about him at www.thestoriesweread.com) and talking about how we prepare for what God has for us. Preparing is sometimes a difficult task when we don't know what God has waiting for us down the road. Join us each Wednesday during Lent on our Instagram pages (for youth @StMarysKinstonEYC and for children @StMarysKinstonKids) as well as in-person each Sunday during Lent. These stories along with scripture will help us explore how we can be ready for all the big and small things we encounter on our daily journeys.
OTHER LENTEN RESOURCES
Episcopal Relief and Development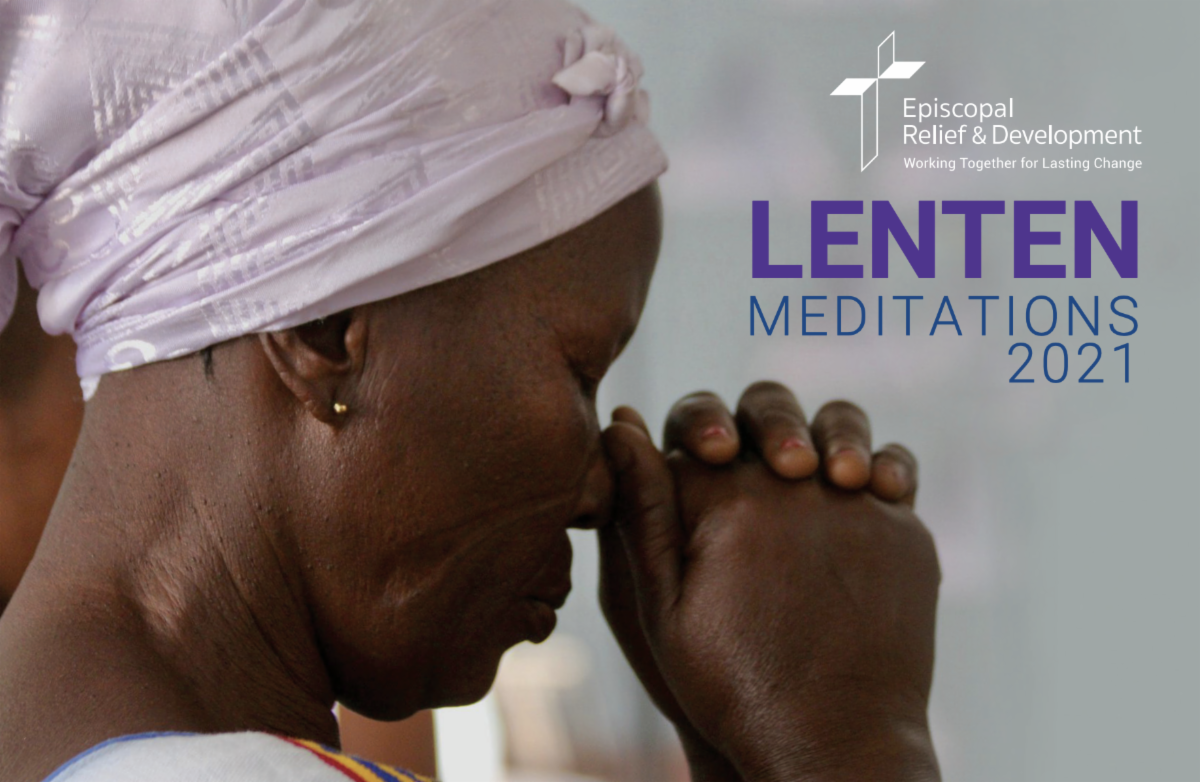 Because of the magnitude of collective losses endured in the past year (lives, jobs, livelihoods, togetherness), Episcopal Relief and Development decided to focus on lament as the theme for the 2021 Lenten Meditations. You are invited to meditate on these reflections daily by resting, reflecting, repenting, and ultimately being restored to God and to one another. At this link you will find booklets in Spanish and in English. If you would like to subscribe to receive these meditations daily in your inbox, that option is available as well.
Lent Madness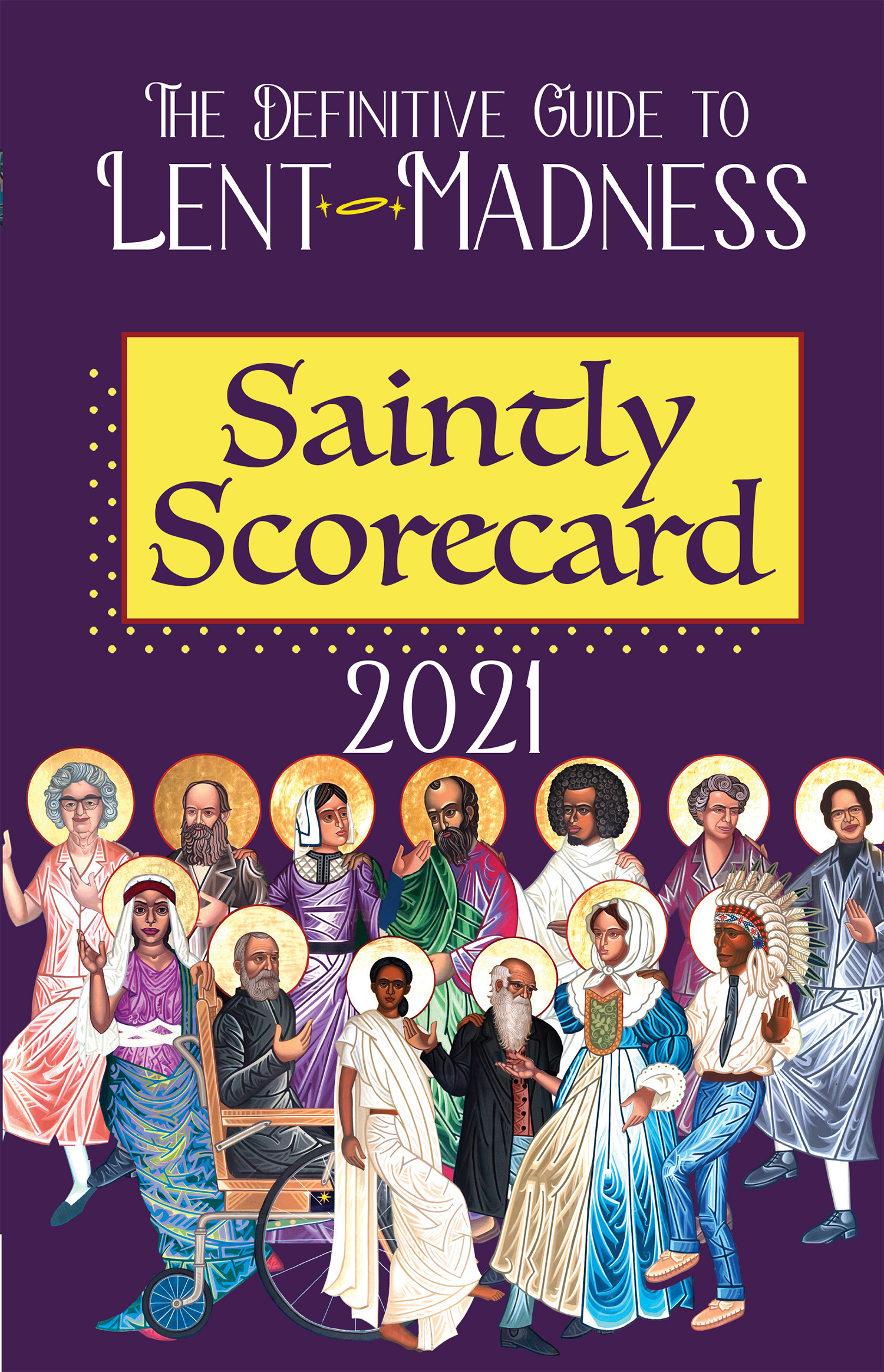 Do you like March Madness? Do you learn from example by others around you and before you (like the saints of the church)? Then Lent Madness is for you! Each year, Lent Madness introduces followers to 32 people who have lived exemplary lives in their devotion to Jesus and, in a light-hearted way, invites us into conversation about the life of faith and discipleship in this 'tournament-style' game.
Check out the 2021 brackets by taking home a Saintly Scorecard from the church. Then go to www.lentmadness.org every day of Lent to keep up with your favorite saint. You can also download a PDF of your scorecard. Get your family in on the action or start a group! May this devotion be a blessing to you this Lent.
Read the following from their website to learn more about what Lent Madness is:
Lent Madness began in 2010 as the brainchild of the Rev. Tim Schenck. In seeking a fun, engaging way for people to learn about the men and women comprising the Church's Calendar of Saints, Tim came up with this unique Lenten devotion. Combining his love of sports with his passion for the lives of the saints, Lent Madness was born on his blog "Clergy Family Confidential" which has subsequently moved locations and become "Clergy Confidential."
The format is straightforward: 32 saints are placed into a tournament-like single elimination bracket. Each pairing remains open for a set period of time and people vote for their favorite saint. 16 saints make it to the Round of the Saintly Sixteen; eight advance to the Round of the Elate Eight; four make it to the Faithful Four; two to the Championship; and the winner is awarded the coveted Golden Halo. The first round consists of basic biographical information about each of the 32 saints. Things get a bit more interesting in the subsequent rounds as we offer quotes and quirks, explore legends, and even move into the area of saintly kitsch.
The major change from 2010 to 2011 was the introduction of four "celebrity bloggers" to champion particular saints through the Faithful Four. In 2012 we partnered with Forward Movement and Executive Director Scott Gunn to create our own website and broaden the number of people involved in the writing process, with Tim and Scott serving as the self-appointed Supreme Executive Committee.
Along the way we've added more celebrity bloggers, a poster-sized bracket, weekly Monday Madness videos, and the Saintly Scorecard, an annual publication containing all 32 first round bios, information about how to participate in Lent Madness as a congregation, and an essential Vocabulary List to decipher all things Lent Madness.
We've also inspired thousands of people along the way by forming an online community of people who are passionate about taking their faith but not themselves too seriously. Articles and spots about Lent Madness have appeared in the Washington Post, NPR, Huffington Post, FOX News, NBC, USA Today, and even Sports Illustrated.
As Lent Madness continues to grow and evolve, what won't change is the essence of Lent Madness: allowing people to get to know some amazing people who have come before us in the faith and reminding one another that there's no reason for a dreary Lenten discipline. If this helps people connect with the risen Christ during this season of penitence and renewal, and have a bit of fun in the process, then it continues to be worthwhile.