The Boar's Head & Yule Log Festival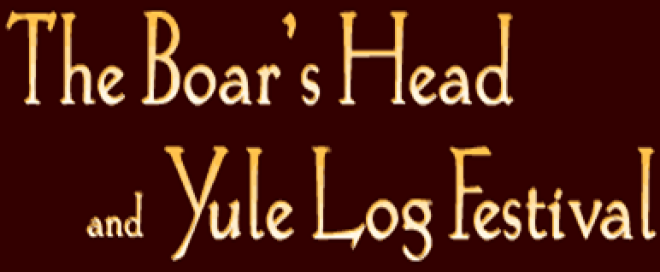 Sunday, January 08, 2023, 3:00 PM - 4:15 PM
The Boar's Head and Yule Log Festival
St. Mary's has been offering the Boar's Head Festival as its annual gift to the community since 1990, the 650th anniversary of the festival. This Boar's Head tradition originated at Queen's College, Oxford, England, in 1340, and is probably the oldest continuing Christmas festival.
The performances are at 3:00 and 5:00 p.m. on Sunday, January 8, 2023 and mark St. Mary's annual retelling of the tale. Entrance to performance is free and open to everyone. There will be a free-will offering.
But why, you may wonder, a "boar's head"?! The pageant of killing the boar is ancient: The Romans served boar as the first course at their banquets. As the Gospel spread throughout Europe, the boar's head came to represent evil's ultimate defeat by the power of God through Jesus Christ.
The pageant itself follows a similar narrative arc. Beginning with a secular celebration as all of the characters gather for a feast, the story dramatically shifts to telling the story of Immanuel: how God became with us in the person of Jesus. Shepherds, angels, and wise men soon join the more than 150 other people dressed up as peasants and nobility, beggars and kings, clergy and cooks. Everyone in attendance can relate to one or many of the characters and find his or herself uniquely placed in the end at the Christ child's manger, where all lives are made equal and no one is left unchanged.
Following the 5:00 p.m. performance, a delicious banquet is offered. The banquet offers a full meal of wonderful offerings, including wine, all set in the king's decorated hall. For the banquet, you will need to purchase a ticket, which costs $40 per person. Tickets are $40 and may be purchased from the church office or online. At the "Fund" drop-down menu, go to "Boar's Head Contribution." If you purchase tickets online, please be sure to provide your email address and include your telephone number in the memo line.