Choral Evensong with Schola Cantorum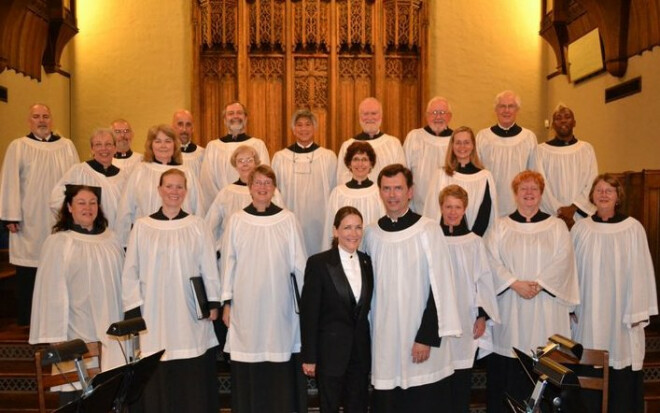 Sunday, March 29, 2020, 5:30 PM - 6:30 PM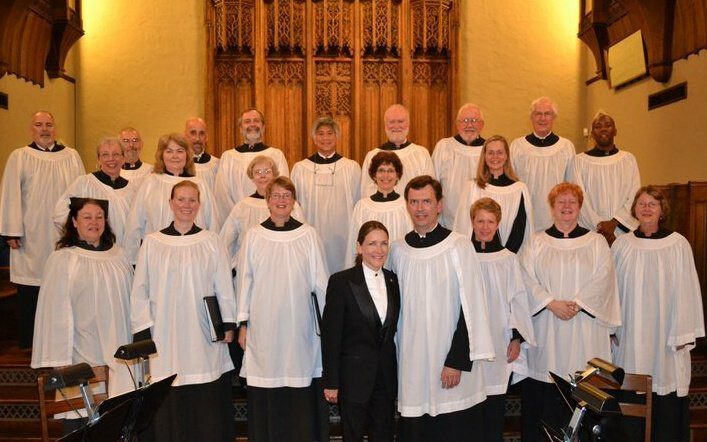 Choral Evensong
St. Mary's invites you to experience a Choral Evensong with Schola Cantorum on Sunday, March 29, 2020 from 5:30-6:30pm. This special evening service during the Lenten season will feature the Schola Cantorum of the Diocese of East Carolina.
The History of Schola Cantorum
Schola Cantorum of the Episcopal Diocese of East Carolina traces its beginnings to a meeting of the Diocesan Liturgical Commission in late 1990, when Sam Burke, then choirmaster and organist at Church of the Servant in Wilmington, The Rev. Joe Cooper, then chair of the commission and priest at Church of the Servant, and Betsy Overton, then choirmaster at St. Thomas' in Ahoskie had the idea to form a temporary choir of singers pulled from their respective parish choirs plus a few others to provide music for choral evensong at the upcoming Diocesan Convention in February. The group would be called Schola Cantorum, or school of singing. From the very first rehearsal, gathered around the piano in the choir room at St. James, Wilmington, the ensemble worked so well together that it was agreed by all that this new group should continue singing. The mission from the beginning has been to sing music in the Anglican tradition at the service of Evensong around the Diocese and beyond, especially at small parishes with tiny or non-existent music programs. On occasion, members of the group have also provided teaching workshops for parishes.
Since its founding, Schola Cantorum has grown to include members from parishes in both the Dioceses of East Carolina and North Carolina, even occasionally from other dominations. In addition to singing evensongs, weddings, and concerts in churches in North Carolina and Virginia, the ensemble has taken two summer tours to England (in 1997 and 2001), with week-long residences at Gloucester Cathedral during each tour. In July, 2000, Schola Cantorum was chosen to provide all choral music for the Jubilee Morning Eucharist at the Episcopal Church's General Convention in Denver, Colorado. The group has sung at Washington National Cathedral and St. Bartholomew's in New York City, and for many years, members participated in a massed choir for the St. Francis Day Earth Mass at the Cathedral of St. John the Divine in New York City. Schola Cantorum has released two compact disc recordings: "Trinity of Love", in 1996, and "Prepare the Way", in 2001.