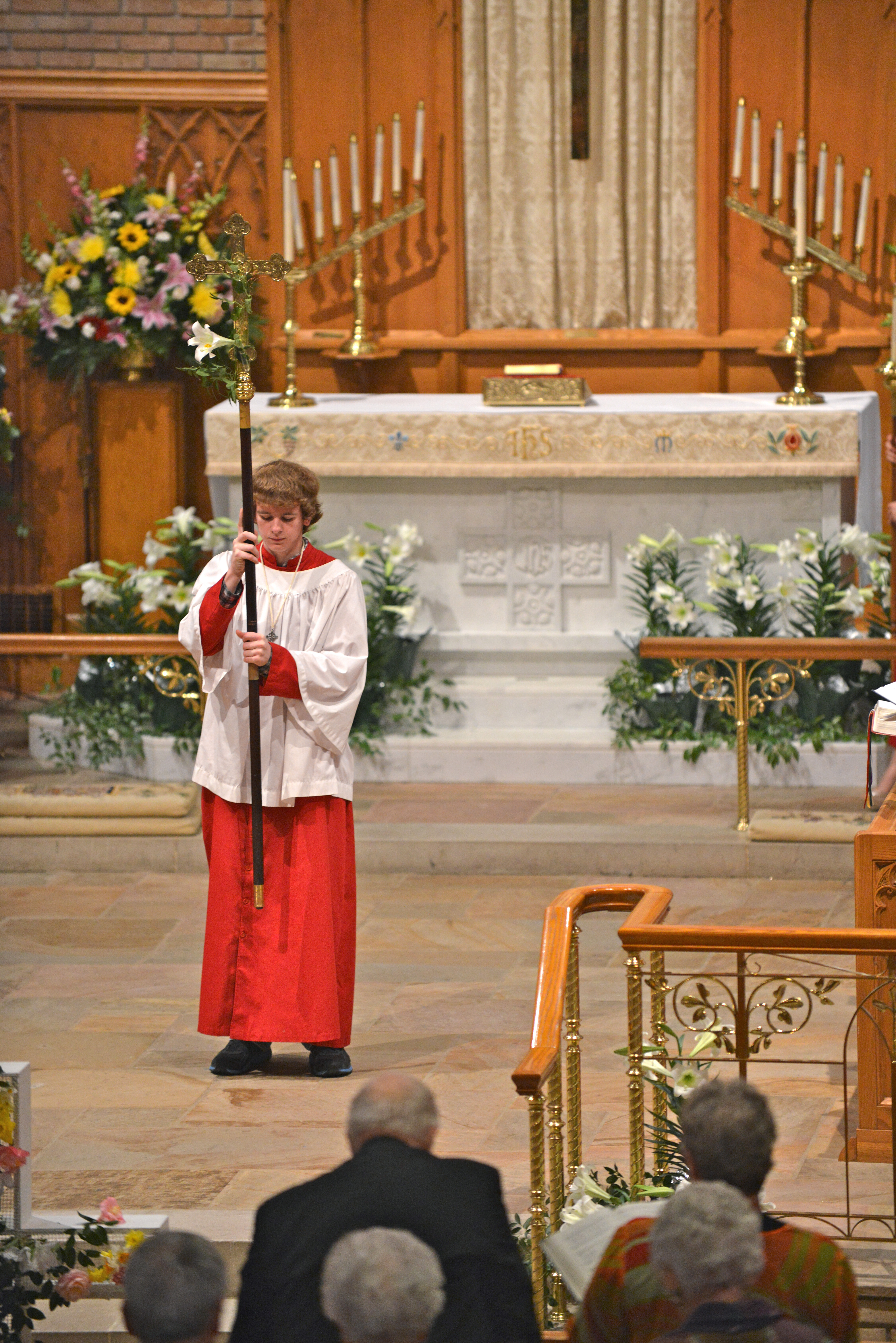 Worship Ministers
Ushers
Ushers offer a ministry of hospitality. They are here to greet everyone as they approach the church for worship and to make sure that all needs are met - bulletins, hearing assistance, restrooms, directions. They also collect the offering and guide the congregation towards the altar for communion.
Acolytes
Acolytes assist in worship by carrying crosses, torches, the Gospel book, or banners. They also assist the clergy in the preparation of the table and by providing incense at special services. Acolytes tend to be younger persons (in middle and high school), but adults are welcome too! Contact the Rector for more information.
Eucharistic Ministers
Eucharistic Ministers serve as chalice bearers during the distribution of the Holy Eucharist during Sunday worship services. Eucharistic Ministers meet with the clergy for training and are licensed with the diocese for this ministry. Contact the Rector for more information.
Lectors
Lectors offer a ministry of speech by reading lessons and leading the congregation in the Prayers of the People during the liturgy. Contact the Rector for more information.
Altar Guild
The Altar Guild prepares and maintains everything that is used during our worship services. Altar Guild members perform a silent ministry to the Parish, offering service to glorify God.
Working in teams, usually around once per month, the Altar Guild prepares worship spaces for all usual and special services including weddings, ordinations, baptisms, confirmations, and funerals. Contact Cyndi Rafferty for more information at
Serving Schedules
Follow this link for the most recent schedule of ministers serving on particular Sundays.