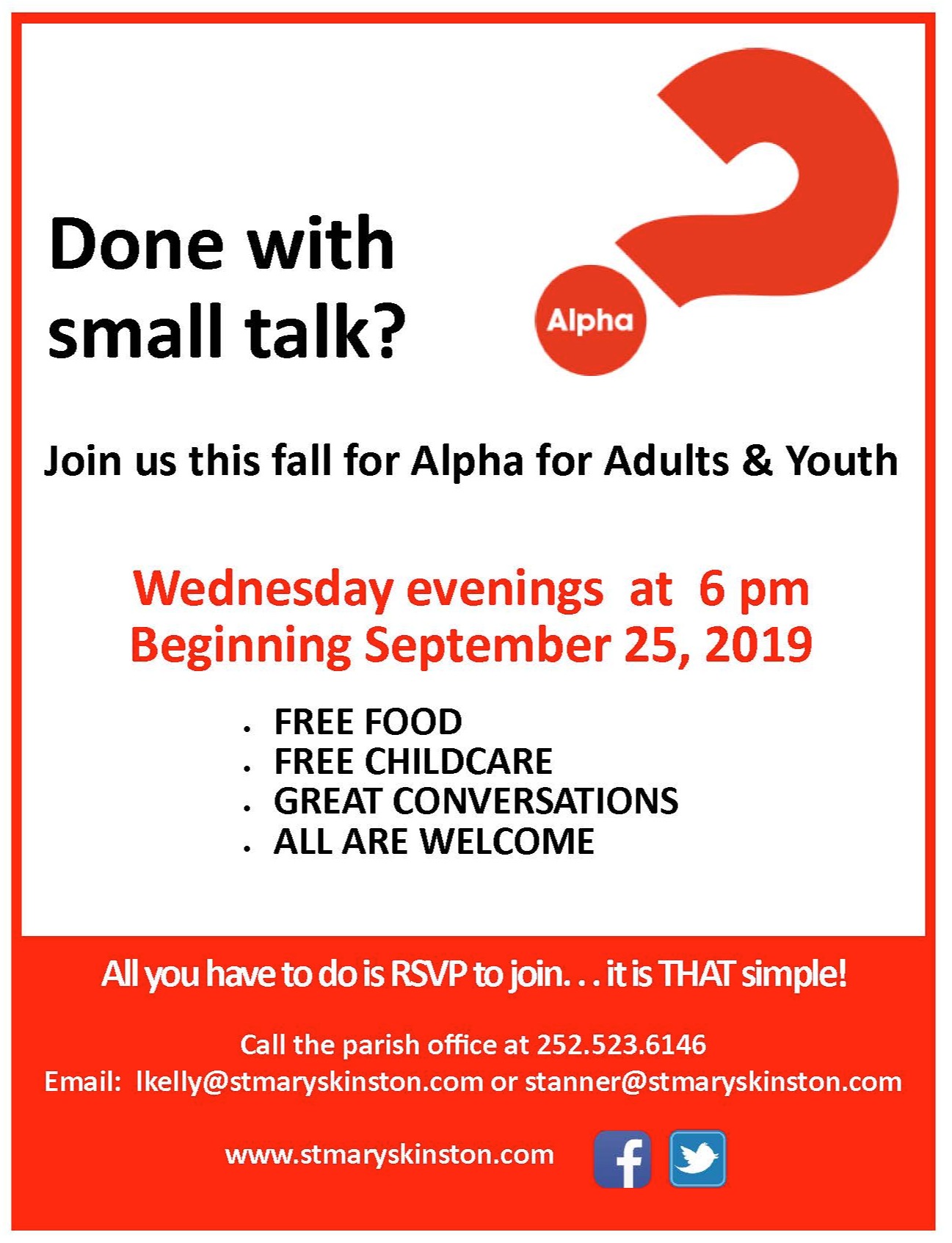 Alpha for Adults and Youth
WHAT IS ALPHA?
Alpha is an offering at St. Mary's Episcopal Church this Fall that explores Christianity in a relaxed, engaging, and refreshing way. It will be Wednesday evenings, beginning September 25 from 6-7:30pm in Moseley Hall.
Alpha has three main components to it -- food, talk, and group discussion -- all in a casual, friendly environment. Every opinion matters. Every perspective matters. You can be yourself while you explore the timeless questions about life, faith, and God. This programs also has Alpha Youth for middle- and high-schoolers as well!
Free dinner. Free childcare. Discuss matters of faith without judgement. No wrong answers. No wrong questions. ALL ARE WELCOME! We hope you will accept this invitation, and invite a friend, to a special season of meaningful spiritual growth and exploration this Fall with Alpha at St. Mary's.
HOW TO JOIN ALPHA
This is the easiest part of all . . . simply register by calling the parish office at 252-523-6146 or emailing Lori Kelly (Parish Administrator) or Sherry Tanner (Communications Director).